IT-ITES/ EMPLOYABILITY ENHANCEMENT PROGRAM (EEP)
ADMISSION GOING ON!
Upcoming Session : Batch -2 (2023-24)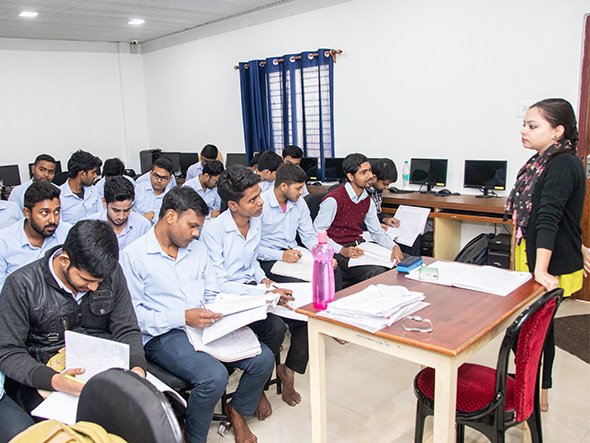 Communication skill development, corporate etiquette & manners, personality development, ethics & morality, maths & reasoning ability development, and business IT skill development. As this training is aimed at the upliftment of socially unprivileged sections, 50% of seats of each batch are reserved for Minority and Financially Weak Candidates. Nielit exam takes place after completion of the EEP program. This program increases the chances of TCS jobs and TSSC certifications with assessments.
After completion of the training, candidates may be sent to TCS.
Eligibility: Regular Non-Technical Graduate (2021 or later). Preferably belonging to a minority or financially weak candidates.
Documents Required for Admission: 
Bio-data
Aadhar Card Xerox (1 copy)
Bank Passbook Xerox (only front page) (1 copy)
Graduation Final Year mark sheet Xerox (1 copy)
Passport size photo (1 copy)
Birth certificate/ Madhyamik Admit Card/ PAN Card (1 copy)
Caste certificate (1 copy) if any